Convention & Show Services (CSS) is a leading provider of exposition services headquartered in Metro Detroit with an office conveniently located in Huntington Place, formerly Cobo Center. We have been providing general service contracting needs for expositions, conventions, exhibits, meeting planners, and corporate events for the past three decades. During this time, we've built a strong reputation for delivering superior service to our clientele. Our focus is on personalized service, creativity and quality to ensure we bring your vision to life. At CSS, your success is our success.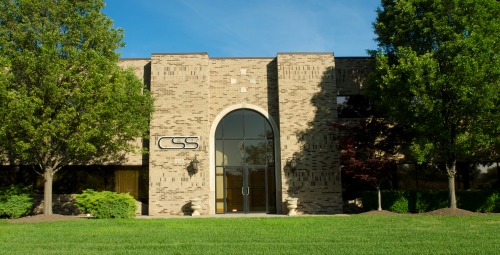 The company was founded in 1983 by Fred Tanari, who applied his display company experience in the trade show industry to start his own contractor business. A former house painter raised on the east side of Detroit, he took a job with a display company in the mid-70's. "I was always happy being a painter," says Tanari. "I loved working in a display shop." The display company served as the contractor for the Auto Show and when it was sold in 1982, Tanari founded his own firm, Convention & Show Services. "It was scary," he says. "I didn't have two nickels to rub together." He started his company with only a vision and an auto show contract. His hard work led to his company securing the contracts for the Boat Show, a builder's show, a dog show, a dental convention, Autorama and various other conventions & trade show business. Eventually, his business grew to a staff of 13 full-time employees, including his two sons, Mark and Sam.

Experience that Works: Our team knows the tradeshow industry inside and out. Our President, Fred Tanari, has been serving the industry for over 40 years. Our Vice Presidents, Mark and Sam Tanari, have each worked in events for over 25 years, and our staff averages 15 years in the industry. All have maintained consistent roles year after year and understand every aspect of the business: clients, exhibitors, unions, facilities and suppliers. This has led to a personal approach to client relations that minimizes errors and ensures ongoing client satisfaction. It has also led to an understanding of how to work within the challenging confines of today's ever-changing tradeshow and convention industry.

We are a tradeshow general service contractor offering complete planning, setup, and dismantle services for events of all shapes and sizes. We pride ourselves in providing top-notch customer service to assist you quickly and efficiently. We offer services such as floor plan design, warehousing, drayage services, and I & D labor. We also have an extensive inventory of furniture, carpet, and cloth drape in various sizes and colors. Our goal is to provide you with all the tools you need to guarantee a successful event for you and your audience.